SAFE, SOFT, SYNTHETIC TURF FOR PETS
Southwest Greens of Connecticut synthetic pet turf is designed to look like natural grass and provide an exceptionally soft feel. The special formulation of our product avoids scratching, sneezing, and discoloration associated with natural grass. You can bid farewell to those fertilizer flags and gain assurance that you're keeping your pets safe. Perfect for all breeds, all sizes, and all shapes.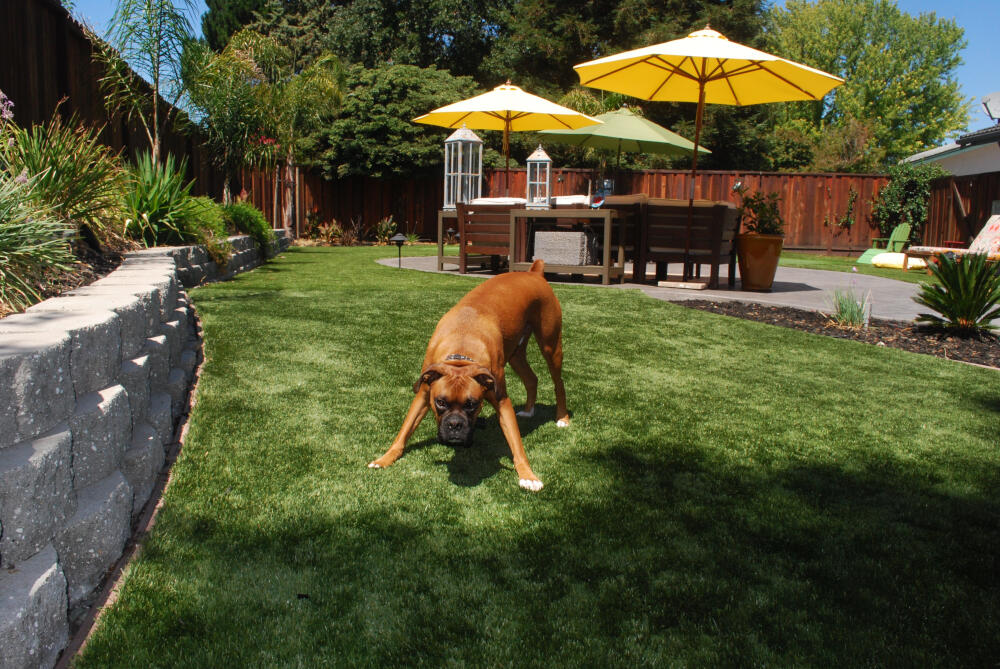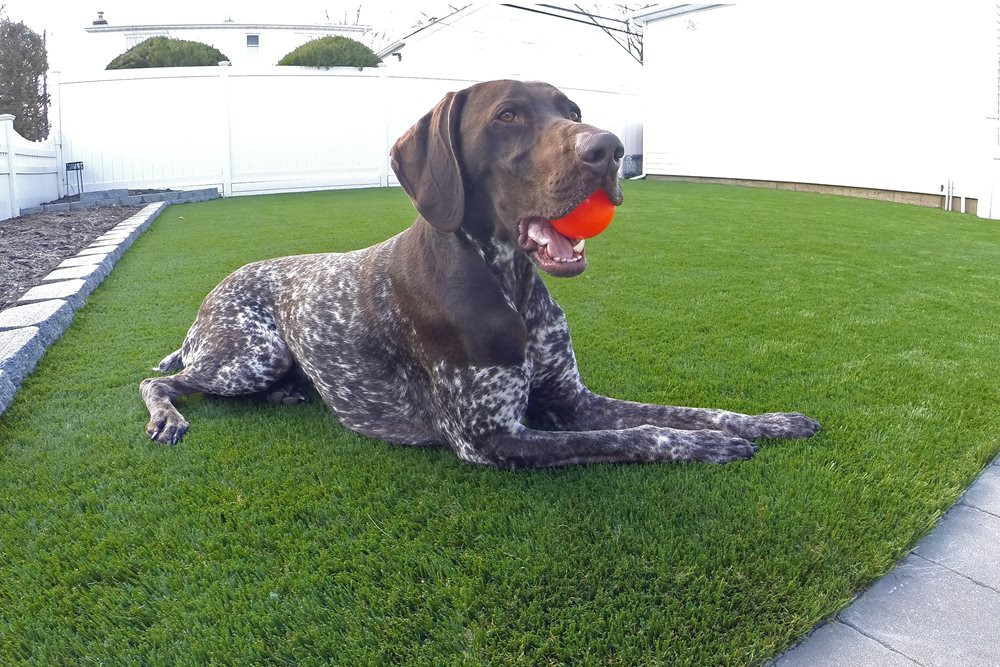 REAL ENOUGH FOR PEOPLE, TOUGH ENOUGH FOR PETS
You can choose from a variety of heights and styles, you'll get the smoothest, most secure, and premier grass available. Perpetually green and lush, our artificial grass is made of a special blend of polyethylene of tall fibers of grass, which are designed to be long-lasting. Each blade maintains a real-life luster without fading in the sun, and unlike organic grass, our products won't ever wilt and are always crafted to be durable for pets.
DESIGNED WITH LIVABILITY IN MIND
With testing protocols and procedures more thorough than even the most stringent independent laboratories, Southwest Green's Research and Development Center is on the cutting edge of advancement, making enhanced, safer and more durable synthetic turf fields for your pets.
Durable and long-lasting
Resilient against wear and tear from pet use
Drainage system that keeps turf dry and sanitary
Effortless to clean and maintain
Non-toxic and safe for pets
Resembles real grass
Suitable for installation in any climate or weather conditions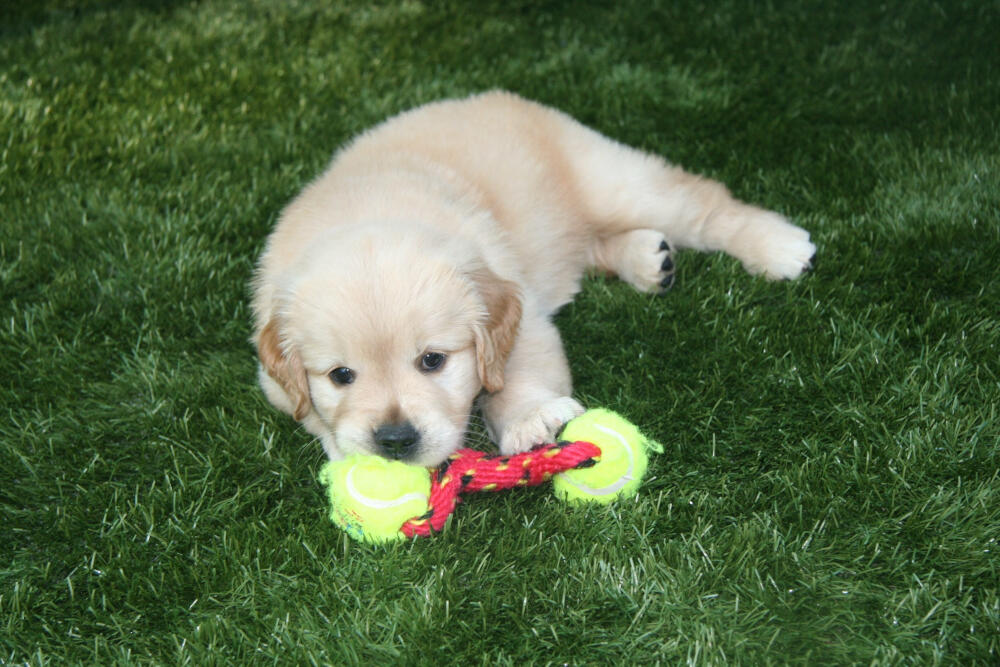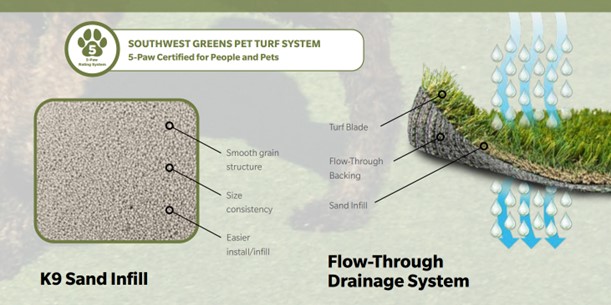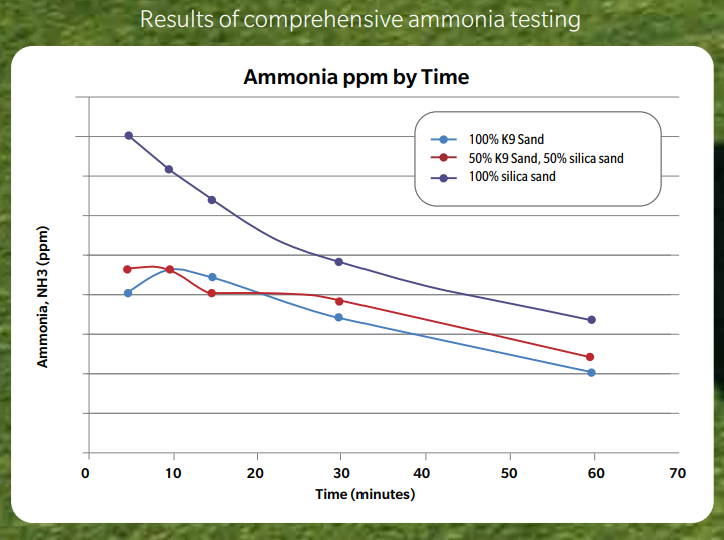 K9 SAND FOR SUPERIOR TURF FUNCTION
Synthetic turf naturally eliminates waste, and expert installation ensures superior flow-through. Foul odors and unattractive areas will be a thing of the past. Our K9 sand and new drainage system allows liquids to pass immediately through the artificial grass backing, reducing smell and eliminating the concern for puddles and maintenance. K9 Sand is harmless, contains no dangerous chemicals, and no plastics. It features special qualities that make it an ideal infill solution for artificial turf used by pets. K9 Sand reduces the odors from urine by preventing the chemical decomposition of ammonia in urine. This infill achieves this with no additives or coatings – it is simply harvested from the ocean, cleaned, and shipped to your door.
LESS WORK, MORE CLEANLINESS AND SAFETY
If you're tired of filthy footprints in the house, you can rest easy with all-natural synthetic grass solutions. Our turf can help you spend less time on upkeep. With no need to fill holes or brown spots that require repairs, your pet's space will remain vibrant all year long. Because artificial turf is made from inorganic materials, it is rather challenging for ticks and fleas, and other pests to exist in the grass because there is no soil to sustain their nesting. You need not worry about applying dangerous pesticides or weed killers that could harm your dog.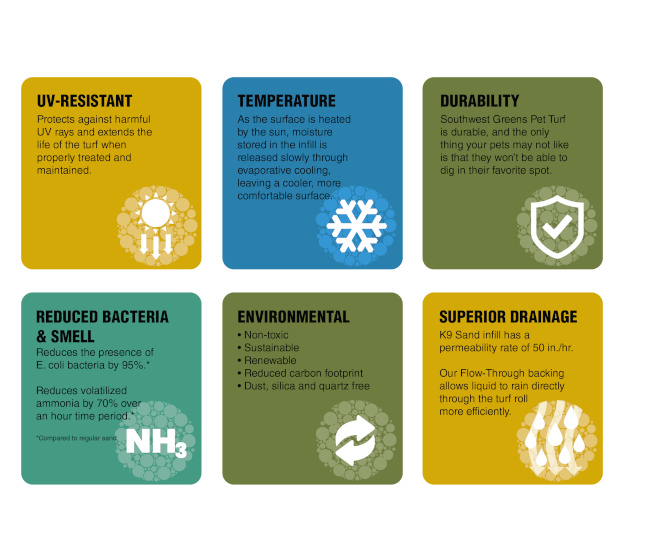 GET A QUOTE TODAY
Southwest Greens Pet Turf is an artificial grass solution specifically designed for pet owners. It offers a safe and durable alternative to natural grass for Greenwich dog runs and backyard play spaces. If you're interested in learning more about Pet Turf by Southwest Greens, please reach out to us for more information or for a consultation.